Audi Sport Wins DTM Championship Title with PTC Product Development System
E-mail Print Rate Review this article
Rate This Article
5 Stars
4 Stars
3 Stars
2 Stars
1 Star
NEEDHAM, Mass.—(BUSINESS WIRE)—November 3, 2008— PTC, (Nasdaq: PMTC) The Product Development Company®, congratulates its technology partner, Audi Sport, on its recent win of the DTM (Deutsche Tourenwagen Masters) Championship 2008. Audi Sport has used PTC's parametric CAD/CAM/CAE solution Pro/ENGINEER® for almost a decade to develop its award-winning Audi A4 DTM engine. This year, to address its heterogeneous CAD data management needs and enable collaboration among its different engineering departments, Audi Sport implemented Windchill®, PTC's content and process management software, as a common backbone to support its product development efforts. As a result of deploying the PTC® Product development System (PDS), Audi Sport has experienced an additional improvement of product quality and process efficiency, realizing a 50 percent increase of evaluated design variants during product development.
Audi Sport, the motor sport department of German premium car manufacturer Audi, develops and tests highly competitive cars for long distance races thereby maintaining a closely reciprocal exchange with Audi's serial development organization. Today Audi Sport finished an excellent racing season winning the DTM championship 2008. DTM is an immensely popular European racing series, with millions of fans visiting the circuits or following the event live on TV. The DTM championship was the fourth of four possible titles Audi Sport was pursuing this year. Official Audi Sport factory teams have already won the 24 Hours of Le Mans and the American and European Le Mans series of long distance races. Audi won the DTM championship for the second consecutive year. However, this year Audi started with a completely new car. This year's Audi A4 DTM racing car is technically even more progressive than the predecessor. Audi's engine developers reduced the inner friction of the power unit, improving the performance curve and torque characteristics of the 460bhp V8-engine. This optimization was done in Pro/ENGINEER, Audi's established tool for engine development, which is also used for developing the TDI race engines for the R10 TDI LMP project.
Whereas the development of a production road car usually takes up to three years, the next generation Audi A4 DTM racing car was developed and built in less than one year using Windchill to manage CAD data from different CAD applications and to enable collaboration among engineers in body, chassis and engine development. Windchill gives all users access to the most current version of any CAD data, regardless of the specific CAD applications they are working with.
"Using the Windchill based PTC Product development system (PDS) reduces search times and unnecessary design iteration," as Ulrich Baretzky, head of Audi Sport engine development, points out. "The management of heterogeneous CAD data is a big challenge. The deployment of Windchill helps us master this challenge." Audi Sport selected Windchill because the software was already successfully installed in their engine development and, when evaluated for heterogeneous CAD data management, it showed to be perfectly capable for easily managing the complex Catia data structures. Additionally, Audi Sport recognized the value of integrating Windchill with their other enterprise applications, enabling them to leverage product information in downstream business processes. "We needed to develop a new DTM car which would be even better than last year's winning car," says Dr. Wolfgang Ullrich, head of Audi Sport. "The long-lasting partnership with PTC has supported us in again finding a competitive edge. Saving time in the engineering process enables us to evaluate additional design variants and pick the best choice for aerodynamics and chassis."
"We congratulate the new DTM champion, Audi Sport factory driver Timo Scheider, the racing team and the whole Audi Sport organization on this victory which would have been impossible without the dedication of the many engineers who developed and optimized the new Audi A4 DTM. They have mastered the challenge to improve on their own previous innovations and have been justly rewarded," says Marc Diouane, divisional vice president and chief product officer at PTC. "Audi continues to be a great example of the way leading automotive companies around the world are utilizing PTC solutions to manage complex product development processes. We are proud that Windchill and Pro/ENGINEER were able to support the engineering effort of this world class team."
About AUDI Sport
Approximately 160 employees in Ingolstadt and Neckarsulm are primarily responsible for developing and testing the race cars. Audi Sport is part of AUDI AG's Technical Development and is therefore reporting to Michael Dick, board member for Technical Development. Head of Audi Sport since November 1993 is Austrian-born Dr Wolfgang Ullrich. With almost 30 factory supported race events in 2008, Audi Sport undertook the largest and most ambitious motorsport programme in its history. It turned out to be the most successful one by clinching the DTM title with the new Audi A4 DTM, the Le Mans 24 Hours for a third consecutive time with the Audi R10 TDI and also the titles in the American Le Mans Series and the Le Mans Series.
About PTC Solutions for the Automotive Industry
PTC solutions for automotive are designed to meet the product design and product life cycle management needs of both OEMs and suppliers in the automotive industry. PTC provides 3D design, product data management and collaboration solutions to over 1400 automotive manufacturers including 8 of the top ten suppliers and 3 of the top 5 OEMs.
About PTC
PTC (Nasdaq: PMTC) provides leading product lifecycle management (PLM), content management and dynamic publishing solutions to more than 50,000 organizations worldwide. PTC customers include the world's most innovative companies in manufacturing, publishing, services, government and life sciences industries. PTC is included in the S&P Midcap 400 and Russell 2000 indices. For more information on PTC, please visit
http://www.ptc.com.
Except for the historical information contained herein, matters discussed in this news release may constitute forward-looking statements that involve risks and uncertainties that could cause actual results to differ materially from those projected. These include: the success of our initiatives to provide a robust and easily deployable solution for the exchange of product and complementary manufacturing and supply chain-related information ; the ability of PTC to successfully partner and effectively coordinate and manage joint activities (including development, implementation and support) with performance partners, and the success of PTC's customer satisfaction initiatives in providing the foundation for long-term relationships and repeat business, together with such other risks and uncertainties as are detailed from time to time in reports filed by PTC with the Securities and Exchange Commission, including PTC's most recent reports on Form 10-K and 10-Q.
PTC and its logo, The Product Development Company, Pro/ENGINEER, Windchill and all PTC product names and logos are trademarks or registered trademarks of Parametric Technology Corporation or its subsidiaries in the United States and in other countries. Catia is a registered trademark of Dassault Systemes, S.A.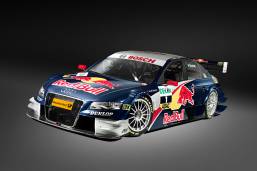 --------------------------------------------------------------------------------